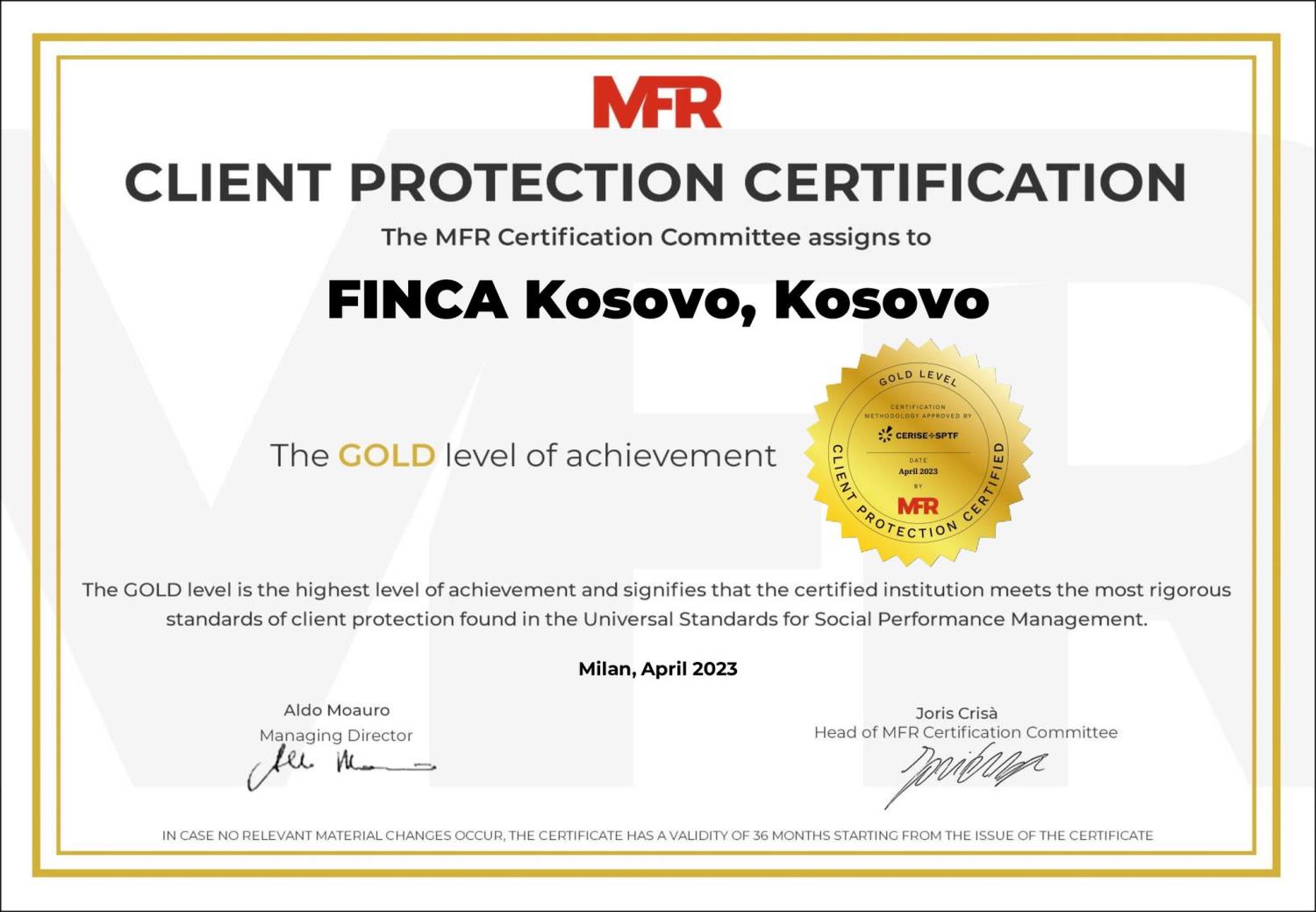 FINCA Kosovo is certified with the highest level for "Client Protection" by MFR
FINCA Kosovë is certified at the highest level for "Mbrojtje të Klientit" by the MFR https://fincakosovo.org/qendra-per-kliente/, which presents a range of examples to ensure micro-financial institutions have good ethics.
The certificate reflects FINCA Kosovo's deep commitment to treating customers fairly, preventing excessive debt, transparency, reasonable pricing, fair and respectful treatment of customers, privacy of customer data and mechanisms for resolving complaints.
FINCA Kosovo sees itself as a partner of its customers and is determined to provide an excellent experience by increasing effectiveness and efficiency in responding to customer needs and providing high quality services.